A brand new series has begun on ClubLeabhar.com
In this ClubLeabhar.com series we have another fine mix of novels and short stories, of contemporary works and historical fiction, of stories full of fun and stories that will make you think, and of classics and new works.
The ClubLeabhar.com project is run by Gaelchultúr and funding is provided by Clár na Leabhar Gaeilge (Foras na Gaeilge). Since ClubLeabhar.com was established in late 2009 its aim has been to encourage people, both in Ireland and around the world, to read Irish language books. Individuals can become members of this online book club but we also want to encourage the members to get together in various locations, both in Ireland and elsewhere, to discuss the books featured on the site.
Each month, club members have access to English translations of the most difficult words and phrases contained in that month's book and they have an opportunity to express their opinions of the work on the site's forum. On top of that, a review podcast is made available each month, containing a lively, entertaining discussion of the Book of the Month.
If you are not already a member of ClubLeabhar.com, you can become one straight away by click on this link. Membership is free and it only takes a moment to join. You will then have access to the glossaries, podcasts and extracts from all of the books that have been chosen so far.
Gaelchultúr's Book Club in Dublin
Gaelchultúr has been running a book club in Dublin since last September, and the club's members meet up at the end of each month to discuss the book selected by ClubLeabhar.com for that month. The club's meetings take place in Gaelchultúr's headquarters at 11 Clare Street, Dublin 2, and are open to all. You can register here (free of charge) to receive information regarding those meetings.
The first book of the spring season, Danny, Seaimpín an Domhain by Roald Dahl, which has been translated into Irish by Muiris Ó Raghallaigh, will be discussed from 7pm on Thursday, 26 January 2017.
January–June 2017 series
January:
Danny, Seaimpín an Domhain by Roald Dahl, translated by Muiris Ó Raghallaigh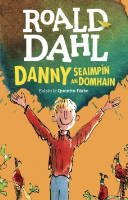 The spring series commenced this year with Danny, Seaimpín an Domhain, one of Roald Dahl's most popular works. This book has been translated into many languages, and the Irish translation was recently completed by Muiris Ó Raghallaigh.

This novel (1975), which deals with the special love that exists between a father and son, tells the story of Danny and his father William. It's a story about moral choices, and it shows how 'good' people can do bad things, or how people are sometimes forced to make difficult decisions. That being said, the book gives hope to young people. It shows that they can fight back in small ways against those who persecute them, and win small battles through cleverness and hard work.
February:
Go mbeinnse choíche saor by Máire Dinny Wren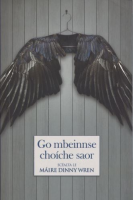 Within this collection are stories of strong women who have to struggle against their own powerlessness in a world that is not always fair or just. The women in these stories all aspire to freedom, their unvanquishable thirst for life spurring them on as they strive for independence.
Violence, betrayal, destitution, emigration - they are all to be found in these stories, and each story is driven by a keen understanding of the humanity and the love at the centre of each character. The stories are told in a poetic voice that shows that there is always more going on than one sees at first glance.
March:
Máire Nic Artáin le Séamus Ó Néill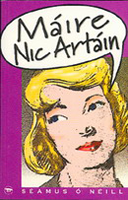 This novel gives a mature, measured insight into the enmity in the Six Counties during the time of the first world war. The pitiful divisions between communities and religions are drawn in detail in this character-driven story, as is the attempt of true love to overcome those divisions. That attempt is unsuccessful, however, and the cruel bitterness of the Troubles soon gets the upper hand, destroying hard-earned almost-happiness once again ... showing, tragically, that you can only pretend for so long in a place where hatred is so deeply rooted.
April:
An Dochtúir Áthas by Liam Mac Cóil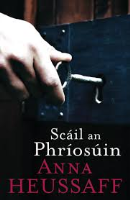 "One of the best-written, most different, most interesting - in a word, one of the best - novels published in Ireland in a long while. You are kept on the edge of your seat from page to page." Pearse Hutchinson
This book, first published in 1994, is one of the few full-length, modern, experimental novels in the Irish language. Its subject is the relationship of the hero with his psychiatrist - or can one even say that much with any certainty?
May:
Hula Hul by Seán Mac Mathúna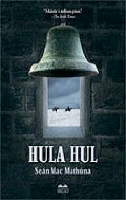 "Kerry, 1923. On top of the mountain recess he turned and looked back. She was still there, beside the well, with her small bucket, looking up at him. She looked small, fragile, lonely. He understood those three things well. He had never been with a woman."
This is the story of Mait Dálaigh, a man who was never with a woman; the story of Cáit Ní Bhric, a young woman who has spent her life slaving away; and the story of Breen, a handsome young man who has his own cross to bear through the snow of the Kerry mountains, as war is fought on all sides.
June:
Íbíotsa by Labhrás Ó Finneadha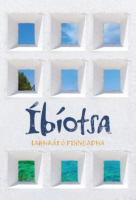 Go to Ibiza for a fortnight and it's all there before you: a day without shame on the beach; sleeping on the street, never to wake; the pricking of folly; the wandering brood; the journey of repentance; smoking and drinking in secret; the surge towards eternity; and who knows who you might meet? Meandering little stories that show the small events of life in the hidden community of the island.
ClubLeabhar.com's forum
We're always delighted to hear your opinions on the current series of books, on the review podcasts or on literature in general on the ClubLeabhar.com forum. There's no need to worry about your grammar or standard of Irish. And, if you have any suggestions regarding the site, please let us know!